We are excited to share that Karen Cannon, Realtors has been named an Atlanta REALTORS® Association Top Producer for 2018, and recognized as Top 5% for Team Volume. We choose our agents for their industry expertise and connections in the community, and this recognition reinforces the fact that we have one of the most accomplished teams in town. At KCR, we are proud to provide a positive experience for our clients, and we believe that we've created a better way to buy and sell real estate.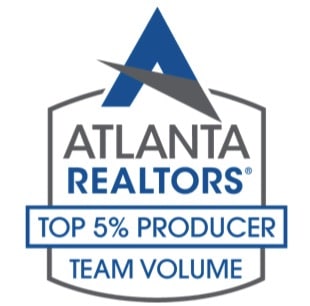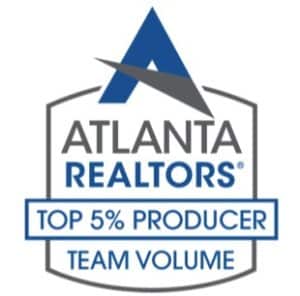 Being named a Top 5% Producer is an accomplishment we are proud of. Here's a bit more about why this award is significant.
Who is Atlanta REALTORS® Association?
The Atlanta REALTORS® Association (ARA) is the largest REALTOR® Association in Georgia, serving as a central source of information for its members by focusing on real estate education, promoting professionalism in the industry and representing members with legislative initiatives to create positive change in the community. Less than 50% of active real estate licensees in Georgia meet the requirements to become REALTORS®.
What is a Top Producer?
The Top Producer designation is based on annual gross earnings of at least $4 million in real estate sales or a minimum of 15 real estate sales during the year. Recognition as the Top 5% means that Karen Cannon, Realtors is in the top 5% of all the Realtors that met the Top Producer criteria. Our firm sold over 100 homes in 2017 and earned an annual sales volume of close to $50 million.
What does this mean for KCR?
It means that we know our team is doing a great job, and outpacing others in the industry. It also means that when it's time for you to find a home in Dunwoody, Sandy Springs or North Atlanta, or to put your home on the market, you can feel comfortable that the agents at KCR will provide service, professionalism, and, most importantly, the ability to get the job done.
Want to learn more about Karen Cannon, Realtors? Dive into these 10 Questions for Karen Cannon.
At Karen Cannon, Realtors, we are local real estate experts for Dunwoody, Sandy Springs and North Atlanta. We live, work and play here, and our agents are hand-picked for their connections in the community. Our clients know about homes coming on the market before anyone else. And our highly effective marketing program allows us to shorten the number of days on the market. We've even put homes under contract sight unseen!
Sources: Atlanta REALTORS® and Zillow