Known for award-winning restaurants and world-class shopping, Dunwoody is also rich in culture and a hotspot for business. It's known as one of Atlanta's most desirable suburbs due to the variety of activities available.
Superior Shopping
Perimeter Mall is located in the heart of Dunwoody and contains more than 1.5 million square feet of the hottest stores, including Von Maur, Dillard's, Macy's and Nordstrom. It offers some of the best shopping around Atlanta.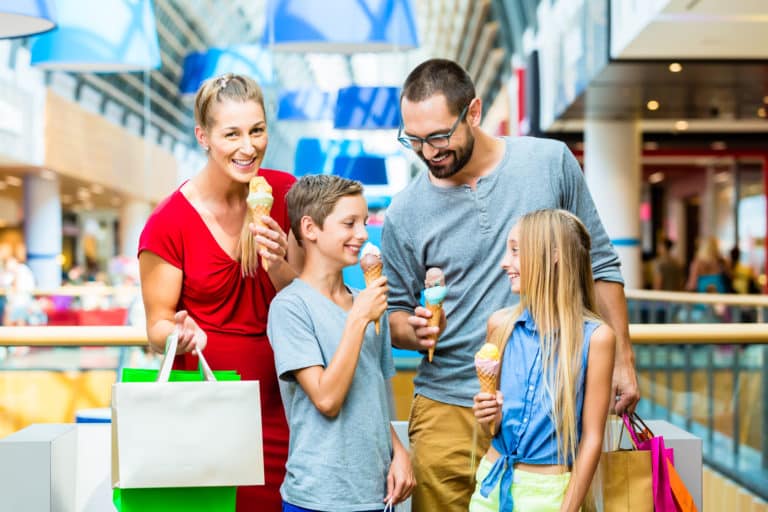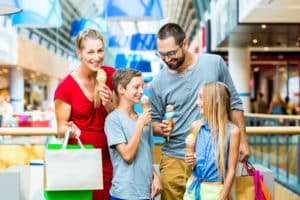 You'll find locally owned boutiques mixed with well-known favorites at Dunwoody Village Shopping Center. It's home to more than 40 stores, including Marlow's Tavern, Village Burger, Starbucks, Brusters' Ice Cream, Pure Bare, Carbonara Trattoria and Karen Cannon, Realtors.
Orchard Park Shopping Center is a large, service-oriented center anchored by one of the top 10 Kroger stores in the Atlanta area. You'll also find Lauderhill's Jewelry, Los Rancheros Restaurant and Jett Ferry Dental Group.
A well-positioned strip center with a strong daytime population, Williamsburg at Dunwoody Shopping Center is home to Verizon, Jersey Mike's, Atlantis Natural Foods, East 48th Street Deli, Orange Theory Fitness and Jett Ferry Cleaners.
Mt. Vernon Shopping Center is an attractive center located behind the historic Dunwoody Farmhouse. Here you'll find Sprouts Farmers Market, Chase Bank and CVS.
Accessible Outdoor Space
Dunwoody is home to 7 public parks and more than 170 miles of green space. The city's signature park is Brook Run, a 103-acre park containing walking trails, a children's play area and a Veterans Memorial.
Brook Run is home to the Dunwoody Farmer's Market every Saturday from May to October. Here you can find organic olive oils, jams, crepes, baked goods and desserts, alongside fresh, seasonal produce, free-range meats and cheeses. The market also hosts kids' activities, wellness seminars and composting and gardening instruction.
Brook Run Dog Park is two wooded acres available for off-leash play. The dog park is entirely fenced and is maintained by volunteers on regularly scheduled clean up days.
Dunwoody Community Garden at Brook Run Park grows organic food and fosters community. Twenty-percent of the produce grown there is donated to charity.
The largest skate park in the metro Atlanta area, Brook Run Skate Park covers 27,000 square feet and has a variety of skate terrain for various skill levels. It was designed to accommodate entry-level skaters, as well as more advanced "street skaters."
Located inside Brook Run Park, Treetop Quest is an obstacle and zip-lining course with 52 obstacles and 12 zip-lines in 4 courses. There is also a low ropes course for kids, and a Net Trampoline, the first of it's kind in Georgia.
Murphy Candler Park spans 135 acres, and offers walking tails, a lake, a swimming pool, sports fields and a picnic area.
The Dunwoody Nature Center is a can't-miss interactive playground in the open woods, featuring hammocks, tree swings and bubbling brook. Every summer the Center hosts the Annual Butterfly Festival. Three huge tents are set up and filled with hundreds of free-roaming butterflies for visitors to observe.
Dunwoody is also home to Big Trees Forest Preserve, a 30-acre scenic preserve with trails and streams winding through it.
The Arts Abound
Established in 1975, The Spruill Center for the Arts is a private, non-profit organization that offers classes, exhibits and outreach programs for seniors, youth and those with special needs. For more than 40 years, the Center has been providing arts enrichment to the greater Atlanta community.
The Spruill Education Center (inside the Center for the Arts) provides more than 800 visual arts classes annually to more than 5,000 students of all ages and ability levels. Disciplines taught include ceramics, decorative arts, drawing, fiber arts, glass, jewelry, mixed media, mosaics, painting, photography and sculpture.
The Spruill Gallery (inside the Center for the Arts) hosts several exhibitions each year in a variety of mediums, including the Holiday Artists Market. The gallery is also home to one of Dunwoody's landmarks, the popular EVERYTHING WILL BE OK mural.
Dunwoody's favorite non-profit theatrical group, The Stage Door Players, puts on quirky shows that allow audience members to participate in the production. The group puts on a full season of six shows, and is currently in its 36th season.
Family Friendly Fun
4th of July Parade
The annual parade, sponsored by the Dunwoody Homeowners Association and the Dunwoody Crier Newspaper, is one of the biggest events in town. Thousands of Dunwoody residents turn out to watch the marching bands, floats, clowns, animal units and local celebrities. Local organizations, businesses, churches, schools and individuals build floats, decorate cars, dress in costumes, ride bikes, pull kids in wagons, play music and wave flags as they march through town. The Dunwoody July Fourth parade is the largest in the state of Georgia. In years past, the parade has attracted more than 2,500 participants and 32,000 spectators!
Lemonade Days
The Lemonade Days Festival takes place in Brook Run Park in April. It's the largest annual fundraising event for the Dunwoody Preservation Trust and all proceeds from the festival are used within the community for historic preservation and education. The event features more than 30 full-scale carnival rides, inflatables, a petting zoo and more than 20 food and beverage vendors. There's also a 5K run, and three days of center stage performances, including the popular Dunwoody Idol contest. This is a signature Dunwoody event that is not to be missed.
Dunwoody Art Festival
This Mother's Day Arts Festival is the largest festival in Dunwoody and takes place at the Dunwoody Village. The festival attracts top artists from across the country to showcase their works for purchase. Each year, more than 60,000 people attend to check out the amazing handmade jewelry, sculpture, painting, homemade soaps, baked goods and home décor. The event was named "Best New Event of 2010" by the Southeast Festivals and Events Association.
Tap Into Georgia Beer Festival
This rain or shine event features beers from across the state of Georgia. More than 25 local breweries are included – some well known and others smaller craft brewers. The festival is held at Brook Run Park and residents bring lawn chairs to take advantage of this outdoor party!
Dunwoody has a strong sense of community and lots of activities for residents and visitors alike. The big city of Atlanta is just 10 miles away, but many find they never need to make the trip. Dunwoody has all the amenities, in a true neighborhood setting.